Country Manager Germany
De Nieuwe Gevers is a new kind of movement. We are a community of thousands of people that want to make the world a better place.  With our platform we enable professionals to donate their skills to organizations who make the world better. As a fast growing social Tech Startup, we're on a mission to create the biggest do-good ecosystem of Europe! Will you help make our first steps in Germany?
Explore Germany, startup style ✨
Together with the founders of our company you will explore a new country, Germany 🇩🇪! From further setting up our operations to managing the business to thrive. In other words: from marketing, to sales to customer success. You'll work closely with our centralized team to localize our product to local needs and get the responsibility of running our impact marketplace in Germany. In other words: hands-on expanding our social startup denieuwegevers.nl into Germany (working on the international name ;).
What you're gonna do! 💪
Entrepreneurship. Work directly with founders on weekly basis to further strategize and plan out the local roll out. 

Sales & Consultancy. You will consult several organizations every day to see if we can help them with their challenges and enthuse them to join our platform. 

Marketing.

You will roll out

proven inbound tactics like webinars & SEA and explore new tactics/opportunities for the German market. 

Monitor. You will monitor our most important platform KPI's and act tactical to ensure performance, so we make the impact we promise.


Improve.

You will work closely with our centralized team of developers, data analysts, team leads to set up our systems in Germany (and improve them). 




Manage.

As one of the first team members you will help build our German team.
In short, a lot to do. Lots of responsibility. Lots of impact. 
What we looking for 👀
We are looking for someone who is a problem-solver, creative and driven. In addition, you are a real go-getter and like to show initiative. 
✅ Native German speaking (German nationality, so you understand the culture);
✅ Has experience in sales/business development or good at convincing others;
✅ Entrepreneurial mentality who can work systematically;
✅ Enable to monitors KPI's and get tangible insights out of numbers;
✅ Good people-management skills & strong communication skills;
What you will get 🤲
🌱 A job with real impact. Leave a mark by contributing to something you can proudly look back on. 
🙏 Work should be fun. Work hard, play harder. Weekly bootcamps, Workcations in EU, fun quarterly events.
🕊 No 9-5 mentality. Work wherever you want. Whenever you want. Lots of freedom and responsibility. Use them both. So do we.
🍌 Lots of influence on the company. We're a group of young people re-inventing what a modern business should look like.  
🎉  Friday afternoon drinks that can get loud. Tip: do not come by car.
👀 A role that will become increasingly important at a scale-up that in a few years' time will be the best employer in Europe.
Details 🏁
Start: Q1/Q2 2022.
Form: 32-40 hours per week
Location: Remote or at the office in the city centre of Utrecht.
Salary: you will be fairly compensated.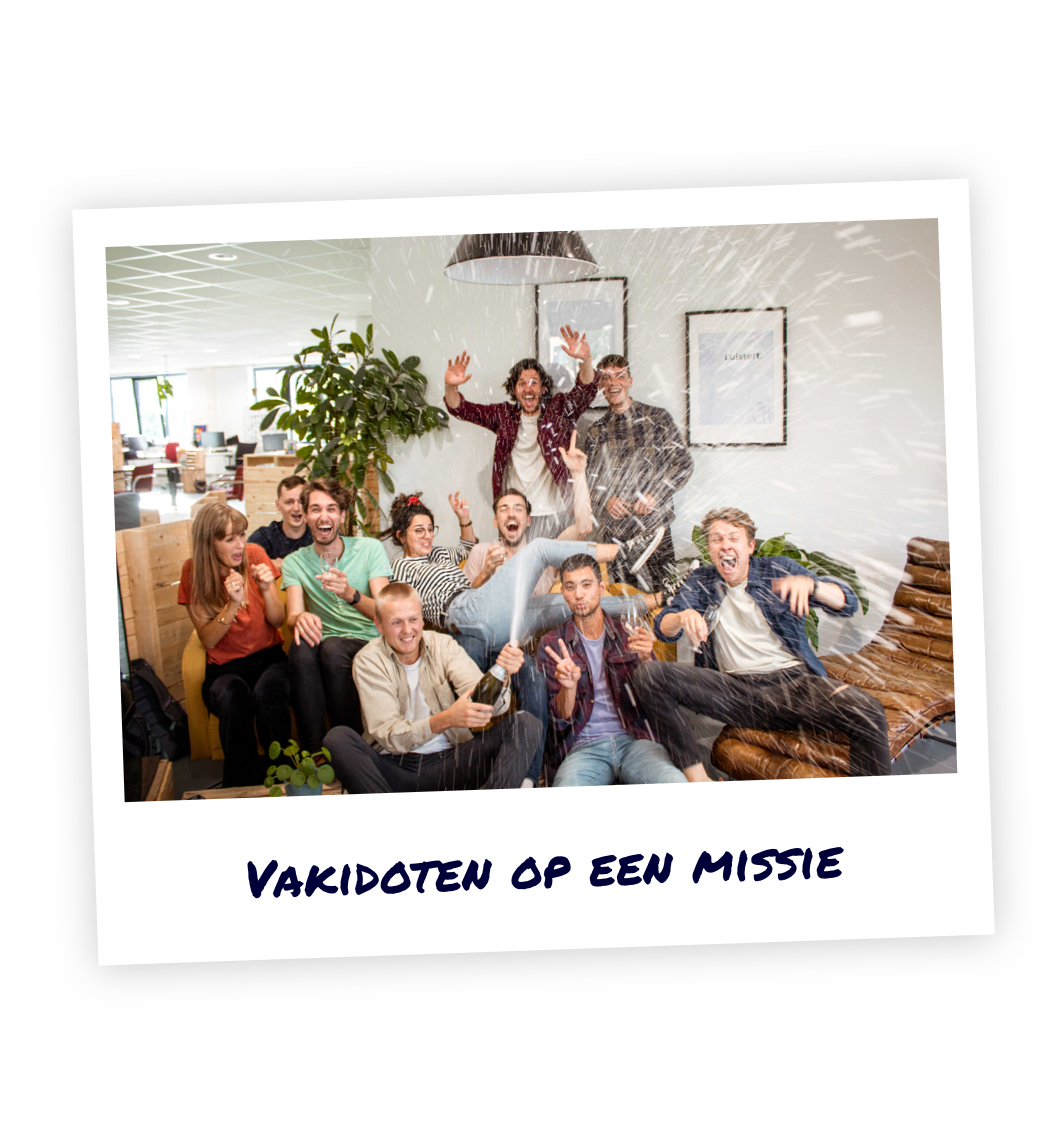 Our mission.
Shifting the worlds talent to solving things that actually matter.